Silakan gunakan tautan di bawah ini untuk mengakses e-journal, e-books, dan e-databases dari luar kampus. Klik pada link kemudian login menggunakan akun SSO UNS.
Please use these links below to access e-journals, e-books, and e-databases from off-campus. Use UNS SSO account.
---
1. Scopus (e-database)

Scopus is the largest abstract and citation database of peer-reviewed literature: scientific journals, books and conference proceedings.
---
2. ScienceDirect (e-journals and e-books)

Elsevier journals offer the latest peer-reviewed research papers on climate change, biodiversity, renewable energy and other topics addressing our planet's climate emergency.
Subjects:
Physical Sciences and Engineering
Life Sciences
Health Sciences
Social Sciences and Humanities
Title list:
---
3. Emerald (e-journals)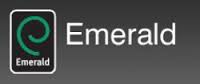 Emerald Publishing is one of the world's leading digital first publishers, commissioning, curating and showcasing research that can make a real difference.
Subjects:
Accounting & Finance
Economics
Education
Engineering
Health & Social Care
HR & Organizational Behaviour
Information & Knowledge Management
Library & Information Science
Management Science & Operations
Marketing
Property Management & Built Environment
Public Policy & Environmental Management
Sociology
Strategy
Tourism & Hospitality
Transport
---
4. SpringerLink (e-books)

Providing researchers with access to millions of scientific documents from journals, books, series, protocols, reference works and proceedings.
Subjects:
Various fields of science
Title list:
---
5. EBSCO (e-journals and e-books)
EBSCO is the leading provider of research databases, e-journal and e-package subscription management, book collection development and acquisition management, and a major provider of library technology, e-books and clinical decision solutions for universities, colleges, hospitals, corporations, government, K12 schools and public libraries worldwide.
EBSCO includes EBSCOHost Research Database and DynaMed


DynaMed combines the highest quality evidence-based information, expert guidance and a user-friendly, personalized experience to deliver accurate answers fast at the point of care.
Subject:
Culture
Humaniora
Art: Architecture Textile, Painting, Carving
Medicine (DynaMed (Clinical Decisions Resource))
Title list:
---
6. ProQuest (e-journals and e-books)
Subject:
Multidisciplinary
Variuous fields of science
Medical database
Coronavirus research database
Publicly available content database
ProQuest includes Ebook Central. Ebook central makes it easy to manage discovery, selection, acquisition, administration, and reporting all in one place – and to give students, faculty and researchers seamless and immediate access to the ebooks they need.
Title list:
---
7. CNKI(e-journals)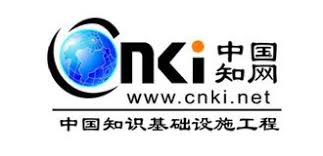 China National Knowledge Infrastructure (CNKI) has built the most comprehensive system of China academic knowledge resources—China Integrated Knowledge Resources Database, which collected over 90% of China knowledge resources, comprehensive coverage of journals, dissertations, newspapers, proceedings, yearbooks, reference works, encyclopedia, patents, standards, S & T achievements and laws & regulations.
Subscribed Contents:
China Academic Journals Full-text Database (CJFD)
China Doctors/Masters Dissertations
Title list:
---
8. HukumOnline (e-journals) (subscription on progress)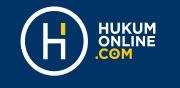 Hukumonline didirikan oleh para pemerhati hukum terkemuka di awal era reformasi. Digagas untuk memberikan edukasi dan pencerahan kepada masyarakat tentang dunia hukum di Indonesia. Menghadapi era disrupsi, Hukumonline bertransformasi menjadi regulatory-tech company yang menyediakan produk dan jasa hukum paling lengkap, terintegrasi dan tepercaya dengan penggunaan dan pemanfaatan teknologi.
---
9. WestLaw (e-journals)

World Journals and Law Reviews is a multi-base subscription to a huge resource of journals and law reviews from numerous jurisdictions around the world. Featuring over 1000 leading international journals and law reviews from across Europe, Asia, the Middle East, Africa and Canada plus US journals and law reviews, this subscription gives you access to a wealth of legal content. All content is conveniently indexed and summarised to increase time efficiency.